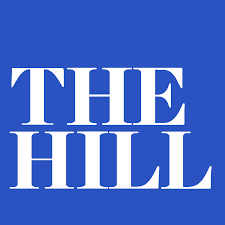 Read the full story in The Hill»
Political infighting that has been a hallmark of the Trump White House is spreading to the rest of the administration — and to K Street as well.
Bitter battles between people who are supposed to be on the same side have become a feature of President Trump's Washington.
The most memorable example was the short-lived tenure of White House communications director Anthony Scaramucci, whose foul-mouthed diatribe about former chief of staff Reince Priebus led to his ouster. But there was also infighting between former White House chief strategist Stephen Bannon and Jared Kushner, the president's adviser and son-in-law, that often spilled into public view.
Now the internecine warfare is tearing at the fabric of the Environmental Protection Agency (EPA), where Administrator Scott Pruitt has faced months of scrutiny over a string of staff and spending controversies that has lowered morale at the agency and angered Pruitt's political allies.
The latest incident involved reports that an EPA press aide had shopped a negative story to reporters about an Interior Department political staffer, claiming the person was working with an EPA whistleblower to leak negative stories that could bring down Pruitt.
Much of the EPA story centers on Kevin Chmielewski, the former Trump body man hailed as a "gem" by the president from a 2016 campaign rally stage in Maryland.
Chmielewski, a former Merchant Marine, raised concerns about Pruitt's spending on staff and travel while serving as deputy chief of staff of operations at the EPA, and eventually was pushed out.
He has since been a source for reporters and Democrats and has been cast as a whistleblower. Leaked stories about Pruitt have been blamed on Chmielewski and people unhappy with how he was treated — and those unhappy with the leaks have sought to strike back.