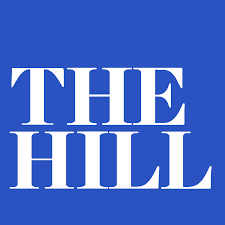 Read the full story in The Hill»
A Trump political appointee previously working at the Department of Housing and Urban Development (HUD) will soon take over as the head inspector general (IG) overseeing investigations at the Interior Department, according to an internal email first obtained by The Hill.
Suzanne Israel Tufts will take over as acting inspector general for the Interior Department, according to the email sent from HUD Secretary Ben Carson to staff last Friday."It is with mixed emotions that I announce that Suzanne Israel Tufts, our Assistant Secretary for Administration, has decided to leave HUD to become the Acting Inspector General at the Department of Interior," Carson wrote in his email with the subject line "fond farewell."
"Suzanne is an extremely enthusiastic and energetic leader who re-established HUD's Office of Administration, implementing improvements to the agency's governance and internal controls. During her time with us, Suzanne also commenced the most focused and strategic collective bargaining process in the Agency's history."
Tufts was confirmed by the Senate last December to serve as an assistant HUD secretary. In the role, she reportedly also took over the job of chief administrative officer — a role previously held by career HUD employee Helen Foster. Foster told outlets in February that she was demoted from the role when she refused to sign off on Carson's extravagant office redecorations after noting the congressional limit was $5,000. Carson in March faced criticism over reports that he ordered a $31,000 dining set, which he later canceled.
The move is notable as Interior Department Secretary Ryan Zinke faces a number of inspector general investigations, including a contentious business deal he made with the chairman of Halliburton. Past probes included a speech he gave to the Las Vegas Golden Knights professional hockey team and the questionable use of charter planes.