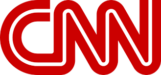 Washington (CNN)–In the Trump administration's list of dos and don'ts, "climate change" is out and "resilience" is in.The word choices by administration officials — and the extent to which they're going to avoid referencing global warming altogether — are notable in the aftermath of recent severe hurricanes and in the face of questions about what could have caused them.
In the wake of Hurricane Irma, both Federal Emergency Management Agency Administrator Brock Long and acting Homeland Security Secretary Elaine Duke avoided explicitly answering whether the government needs to be more focused on climate change because of hurricanes.
Instead they both said the focus should be on resiliency.
"Regardless of what causes disasters, it's our job within the Department of Homeland Security and FEMA to manage the consequences," Long told CNN. "The only way we become resilient as a nation is we have to create that true culture of preparedness among our citizenry, which we do not have, and then we also have to look how we move forward when it comes to infrastructure protection."Duke echoed Long's thoughts on the need for "resilience."close dialog
"We live in a changing world, and as the FEMA administrator said, we always have to look at not just the response, but the preparedness and the resilience," Duke said. "And I think it's important that as we come together as a country, we look at the changes in our world and make sure that in planning and response, that we are adapting properly."

Trump dismisses climate change question by contradicting himself on hurricanes
Other departments are also adopting the language replacement, in some cases making unannounced changes and replacements to their websites and names of programs.
In February, shortly after President Donald Trump took office, the​ ​Department​ of​ ​Transportation and Federal​ ​Highway​ ​Administration​ ​changed language​ ​across​ its website​ ​relating​ ​to​ ​the environmental​ ​effects​ ​of transportation.
The changes swapped words like "adaptation" with resilience and also renamed the "Sustainable Transport and Climate Change Team" to "The Sustainable Transportation and Resilience Team," according to a Environmental​ ​Data​ ​and​ ​Governance​ ​Initiative Website​ ​Tracking​ ​report.
That same month, the Environmental Protection Agency removed all mention of climate change from its water utilities programs. The "Climate Ready Water Utilities" program was renamed to "Creating Resilient Water Utilities."
Other references to climate change were also scrubbed from the website, Inside Climate News first reported.
Over at the USDA, an internal memo obtained by CNN that was shared in the first days of the administration to staffers gave specific guidance to ditch the term "climate change adaptation" and instead opt for "resilience to weather extremes."
The terms resilience and resiliency rose to popularity in the US government during former President Barack Obama's administration, used specifically to denote preparing something to ward off the future effects of climate change.
For example, following Superstorm Sandy, the Department of Housing and Urban Development established a first-of-its-kind competition called the National Disaster Resilience Competition. The aim of the competition was to award grants to communities hit by natural disasters to fund rebuilding them to better weather future events worsened by climate change.
"The idea is when dollars are spent to rebuild, you don't just want to rebuild the same old way, you want to rebuild in a way that is smarter and makes it less likely that they will be effected the same way in the future storms — that's resiliency," former HUD Secretary Julian Castro, who awarded the grant at the time, told CNN.
"There's no question that climate change is at least a contributing factor to some of the intensity of these natural disasters. … The administration ought to take that into consideration and not try to decouple those two," Castro said. "The verbal judo they are trying to do doesn't serve local communities at all."
But administration officials counter that resiliency can have a dual meaning — even one that means essentially the same thing, but without the overt climate change undertones.
"Resilience came into our nomenclature in our last administration but that doesn't mean that it's a verboten word any longer," said Brian Sullivan, a HUD spokesman.
"The last administration made that very direct connection between the use of that word and words like sustainability with climate change and, while there may be a reluctance to do that now, I don't think that means folks are any less committed to making sure the next storm is less costly," Sullivan said.
While Sullivan acknowledged that there's been an intentional shift of language at the department, especially as the topic of climate change continues to be discussed — or avoided — hand-in-hand with storm preparedness, he argues that at the end of the day, the administration has the same goals for rebuilding communities.
"I don't know if there's an operating definition of what resilience means," he said. "Regardless of why you're doing it, what you're doing would be the same whatever motivates you. Whether you believe in climate change or you don't, you are embarking on some future activity. We could tie this to climate change, or we could tie it to saving taxpayer money."