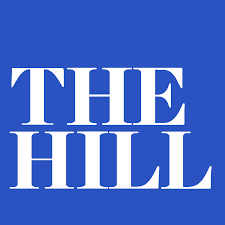 Read the full story in The Hill»
President Trump has quietly appointed his Social Security Administration (SSA) inspector general to also oversee a much different agency: the Interior Department.
On May 28, Gail Ennis began her second job overseeing the Interior Department's Office of the Inspector General (OIG), a role she will keep for the foreseeable future, the OIG confirmed to The Hill.
The Trump administration is still awaiting the confirmation of Mark Greenblatt, the former assistant inspector general for investigations at the Commerce Department, to formally head the Interior's OIG office.
Ennis was sworn into the SSA role just five months ago, her first time serving as an inspector general. Her professional background is in securities litigation, working previously as a partner at the Washington, D.C.-based law firm WilmerHale, where she reportedly earned $2 million a year.
At the SSA, Ennis has most recently led efforts to thwart scam Social Security phone calls, at the Interior department she will oversee investigations into Interior's newly appointed Secretary David Bernhardt's lobbying ties and two ongoing Justice Department investigations into former Interior Secretary Ryan Zinke. One of those investigations has reportedly made it to the grand jury.
The appointment of Ennis to Interior was not formally announced by the White House, however, the Interior Department's website was updated last week to reflect her new position.
Ennis replaces former acting Inspector General Mary Kendall, who retired from the office at the end of May. Kendall oversaw multiple ethics investigations into Zinke, including recommending a number of them to the Justice Department for further investigation. Those investigations reportedly played a heavy factor in Zinke's decision to leave the administration early this year.
Ennis is the second Trump political appointee whom the administration has attempted to put in the Interior OIG role.